Australian beekeeping books
BEE AGSKILLS by NSW DPI – 114 pages – suit beginners
Easy to follow for those new to bee keeping. Includes how to maintain hives, use a bee smoker, catch a swarm, remove and extract honey, health and pests in the hive, buying equipment and working safely with bees.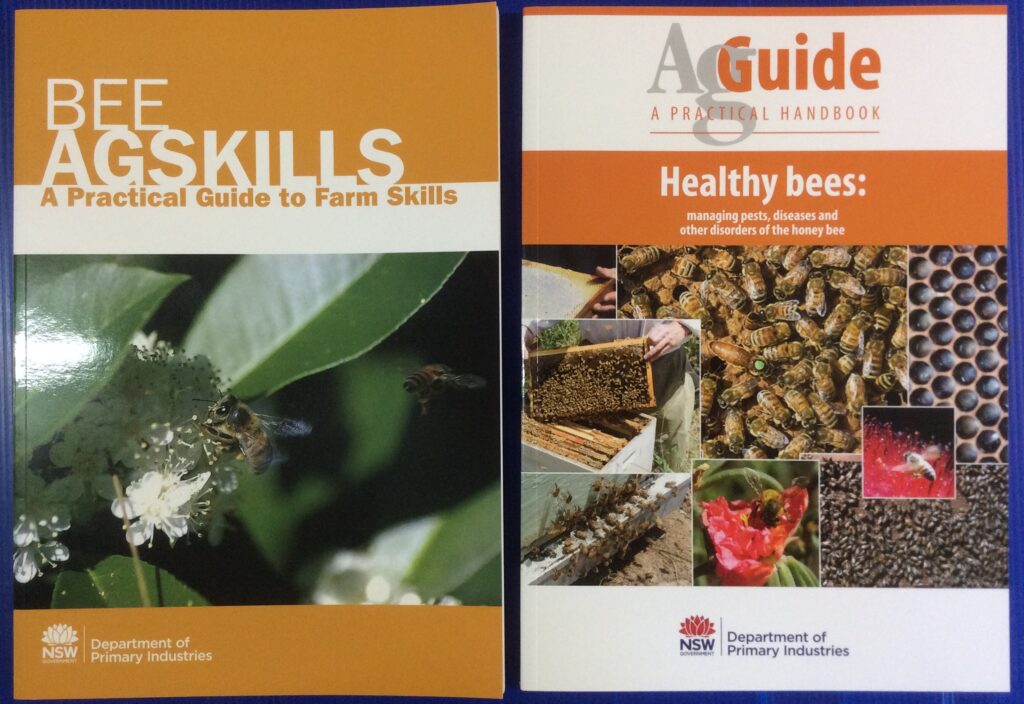 AgGuide HEALTHY BEES by NSW DPI 2014 – 73 pages, colour photos – "Healthy bees: managing pests, diseases and other disorders of the honey bee"
Published in 2014, Healthy bees is part of the AgGuide series and is 75 full-colour A4 pages
Table of contents: The honey bee, Colony size, Nutrition, Effects of seasons and location, Disease and disorder, Strategies to prevent disease, Diseases of brood, Diseases of adult honey bees, Hive pests, Exotic pests, Surveillance and response to exotic pests and disease, Honey bees and the law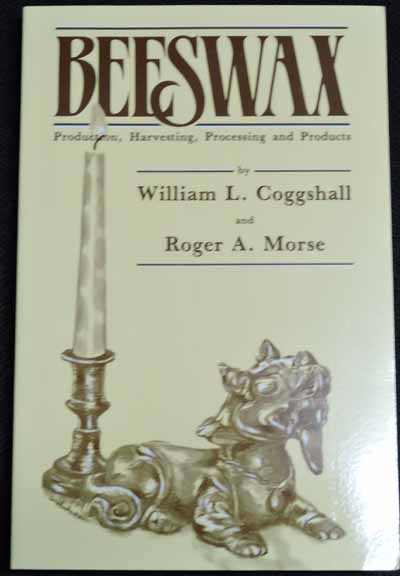 "BEESWAX: Production, Harvesting, Processing and Products"
$40 plus postage $10 (Code MBW330)
This book by William Coggshall and Roger Morse offers a wealth of technical information about beeswax production, harvesting, rendering, testing and grading as well as the products that can be derived from it. Soft cover, 192 pages.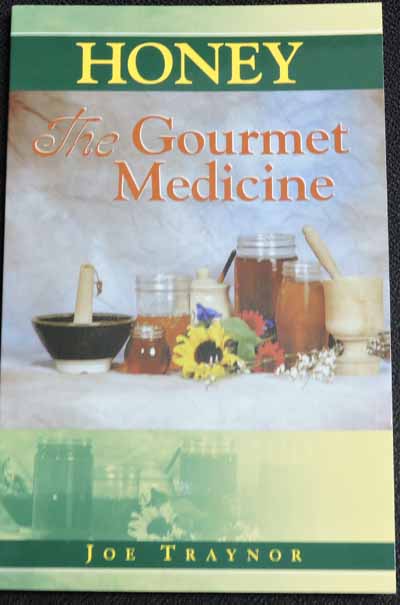 "HONEY: The Gourmet Medicine: by Joe Traynor 2002 (USA)
$30 plus postage 410 (Code MBH166)
This book describes the medicinal benefits of honey in treating a variety of maladies. The unique antibacterial properties of honey are stressed, and different varieties and flavours described. Numerous studies document honey's medicinal properties providing ample supporting evidence for anecdotal claims. Honey is an effective treatment for a variety of ailments. This insightful book summarises the medicinal value of honey and explores honey as a gastronomic treat. Soft cover, 106 pages.