Aussie hive tool – $22 each
(Code MHT620)
Frame Lifter and Scraper – 10½" (26.6 cm) tempered steel, multi-functional tool, large "J" hook end for prying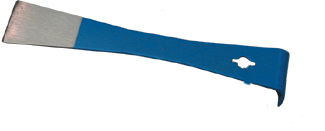 10″ Amercian style hive tool – $22 each (MHT588)
9 1/2″ (24.13 cm) Hive Tool – Strong spring steel, large hook end for prying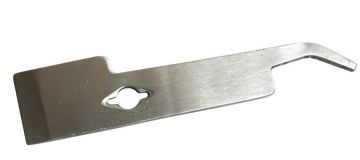 Mini hive tool – $14 each (MHT573)
6 1/8″ (15.56 cm) Mini Hive Tool – perfect size to fit in your back pocket.
Perfect for the smaller hand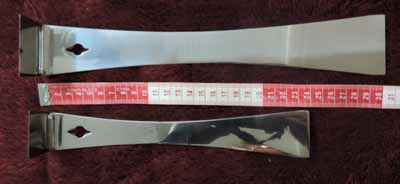 Stainless steel American style hive tools
$30 larger tool 30 cms (Code ECHTSS300)
$25 smaller tool 25 cms (Code MHT585)
Swienty hive tool 23.5cms
$25 each (Code SWHT10)
Made of spring steel, thickness 3 mm

Italian hive tool 31 cms
$20 (Code DHI)
Longer style hive tool. Made of tempered steel this hive tool will provide you with the leverage you need to pry your boxes apart. Yellow colour, makes it easier to find.

Hive Doctor Hive Tool $28 (Code HDHTSS)
This item is a brand new Australian style, good quality stainless steel Hive Doctor hive tool – J hook style, 26 cms long. This is a very popular style. Made in NZ.