Gloves, jackets, overalls, bee veils
SPECIAL – 20% discount off gloves, overalls and jackets
Please ask for your discount when ordering. We do NOT have a shopping cart, so please email or phone your order. Contact details on our Home Page.
Leather Gloves
$35 Pair
Sizes fron XS to XXXL
Code ECG(size)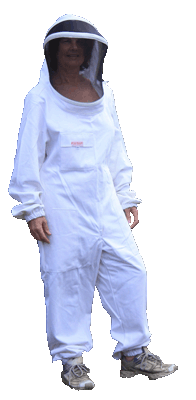 NZ Hooded Overalls
$180 each – sizes S-4XL
$195 each – sizes 5XL-6XL

Limited Stock / sizes available, please enquire
Overalls have a full front zipper, while jackets have no zipper.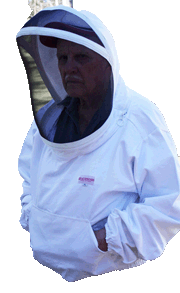 NZ made Hooded Jacket
$138 each (Code BAJ..size)

These Jackets are a pullover style and have no front zip
You need to order a size that is 1 or 2 sizes bigger than you would normally wear.
$129 Jacket (Code SWP..size)
$169 Overalls (Code SWF..size)
Features similar to those listed for the jacket, except this is a photo of the overalls. Long front zipper makes it easy to get in and out of.
Sizes range from XXS to XXL. Some stock also available in a Sand colour. Please enquire.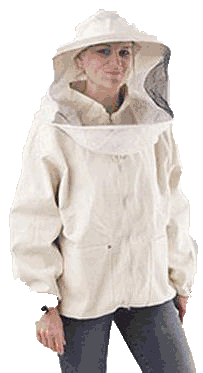 • Zipper all the way down makes it easy to get in and out of the jacket.
• Ventilated hat to cool off during the hard work!
• The size of the hat can be adjusted inside!
• Area view. The veil is barely noticeable and minimizes irritation.
• Extra strong veil cloth with high visibility!
• Double distance rings will hold the veil off your face!
• Zipper all the way round, so you can flip the hat back or take it off.
• Extra long back, so that the pullover does not slide up too high for the bees to come in!
• Two pockets for all the tools you need to carry in your apiary!
• Wrist can be tightened up to ensure that the bees stay out!
• Velcro layer underneath zippers.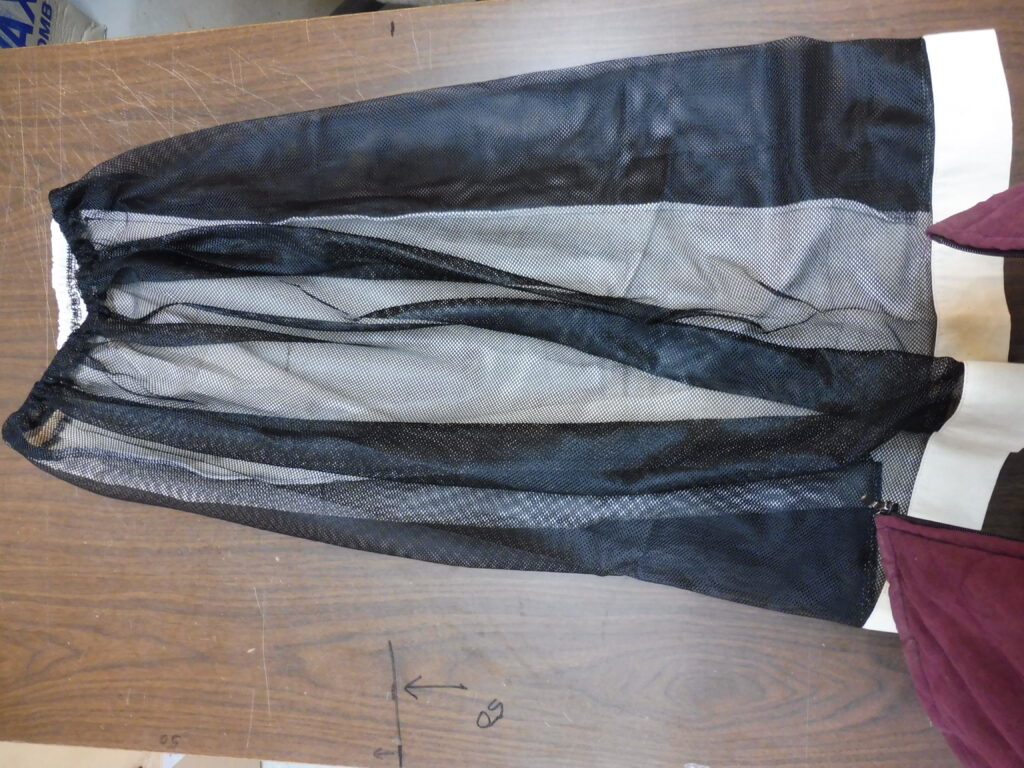 Net bee veil
$22.00 (Code AKV1)
Elasticised top fits over the brim of your hat, and the calico bottom tucks into your shirt . Calico panel at the back acts as a sunshade for your neck.
Round veil
$35 (Code QBV2)