Frame grabs, frame perch, bee brush, comb scratcher, hive fasteners, emlocks, embedders, wire crimpers
(Hive Tools – refer separate item in menu bar under Prices A-J)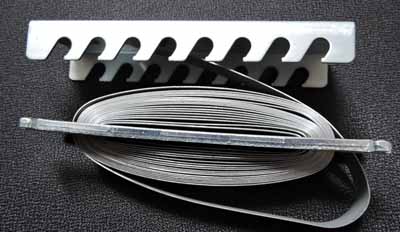 Hive Fasteners (Emlock style)
$13.50 each (Code ECEL)
This model hive lock come pre loaded with 4.5 meters of heavy weight strapping. Saves you a lot of time winding on the strap (as well as working out how it goes on)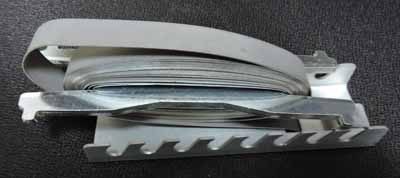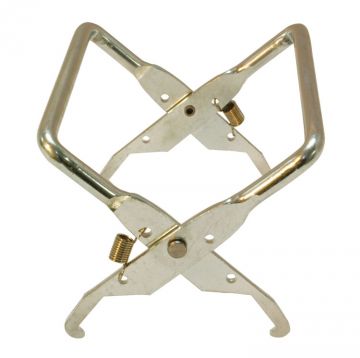 Metal frame grab / grip – $25 each (Code MFG630)
A great addition to your beekeeping tool box! Frame grips can get between the frames when your fingers just won't fit.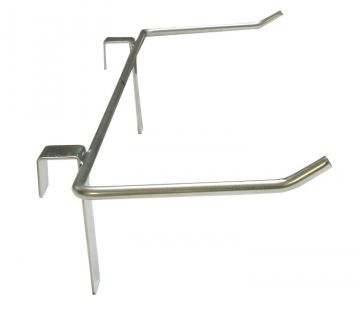 Frame Perch – $35 each (Code MFP650)
If you have ever knocked over a frame propped against the hive, you know why you need this. The frame perch fits snugly over the edge of your box to conveniently and securely hold your frames during a routine inspection. It holds three frames, giving you plenty of room in the hive to manipulate frames. Stainless steel construction.
Comb uncapping scratcher (heavy duty)
$40 Code DCS
This uncapping scratcher will hold up to years of uncapping. This is the only uncapping scratcher you will need! Stainless steel fork tines for ease of use and durability.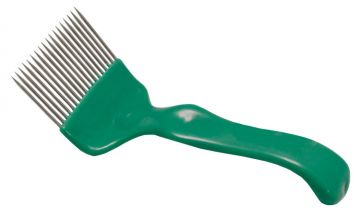 Capping scratcher
$20 (Code MCS465)
The handle is made of heavy duty solid plastic that is molded to fit your hand perfectly. Metal tines easily scratch away honey cells for extracting.
Hive fasteners (Emlock style)
Laser Cut excludes strapping (Code ECELNS)
$8.50 each
Strapping available, lightweight & heavy duty, please enquire

12V Electric Embedder
$45 (Code REDEE)
Battery or power supply not included. Can attach to a car battery or 12V power supply.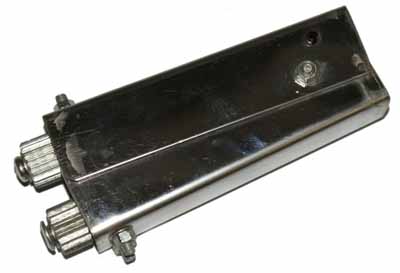 Metal wire crimper $60
(Code BBMWC)
This crimper is metal, and stronger than the plastic version. It is much easier to use and does a perfect job in tensioning loose wires in your frames. It is suitable for both stainless steel and galvanised frame wire.
Plastic handle wire crimper
$16 (Code DWC)
For tightening and crimping your frame wire